TIMESCAPE
J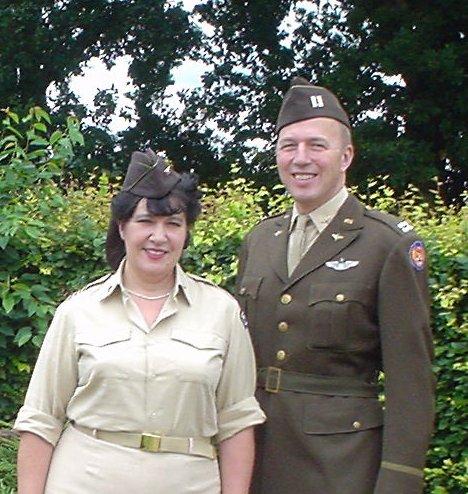 John and Christine Drury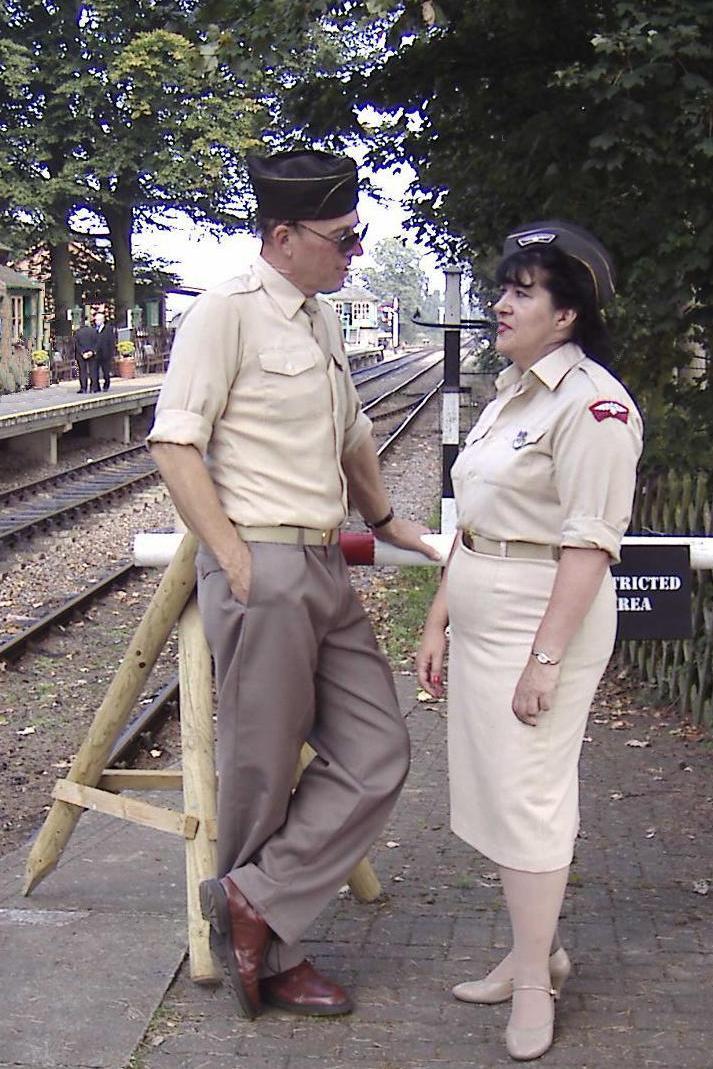 Based in North Norfolk, founder members John & Chrissie are frequently joined by vocalist Mike Denmark who also plays clarinet.

Musician Robert Sutherland is also sometimes on hand with his mouth organ or cornet and for the larger events they are also able to call upon the talents of husband and wife singers Richard & Linda Tree and also their daughters Jemma and Erin.

Occasionally Chrissie's sister Diane Devine, an accomplished singer & songwriter, performs as guest singer along with her husband Dave who is also one of the sound technicians for some of the larger events.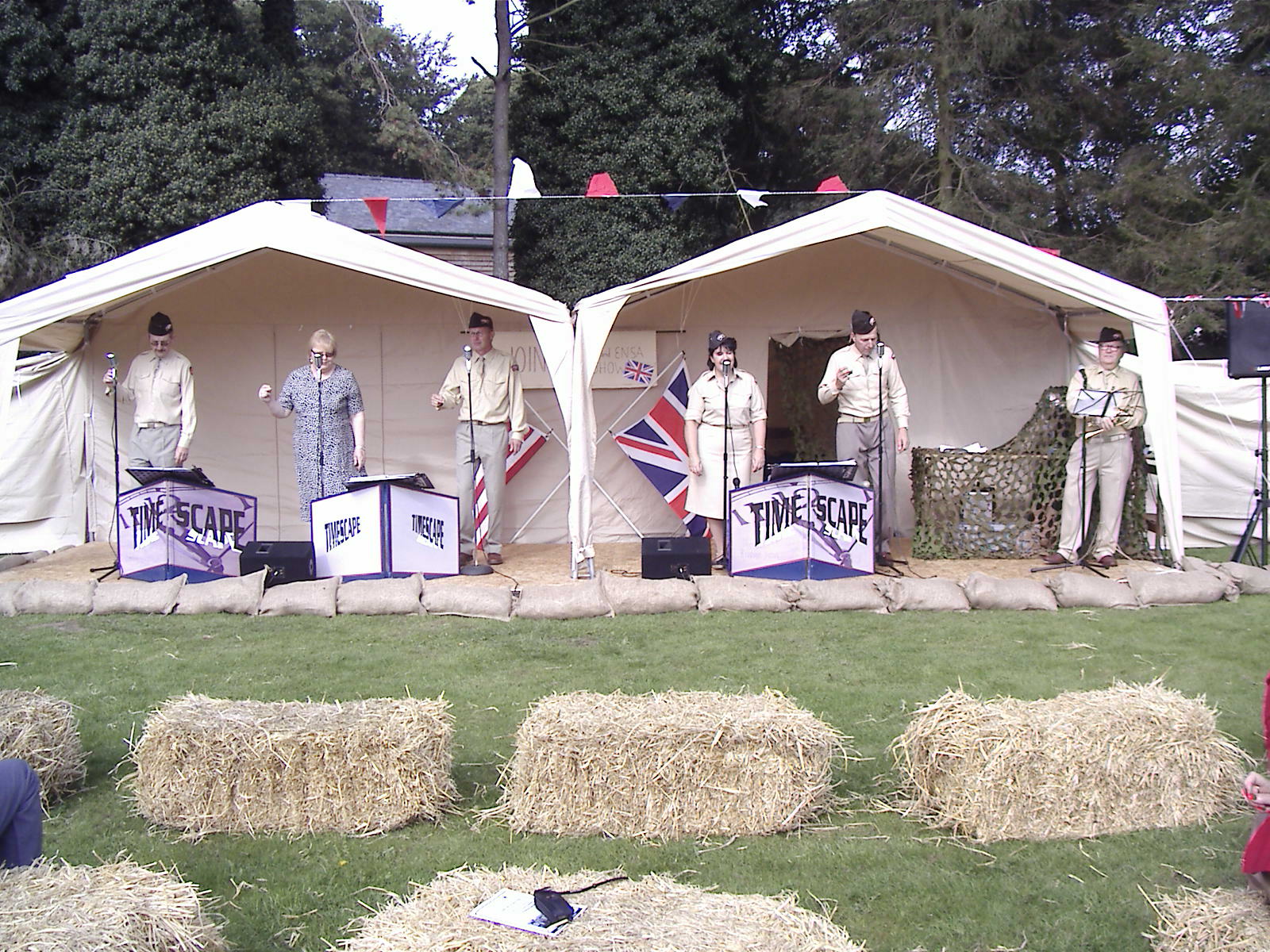 Photo taken at the North Norfolk Railway's 1940's event in 2008.

From left to right we have, Richard, Linda, Mike, Chrissie, John And Robert.
This particular weekend the team were representing the forces entertainment groups of ENSA & the USO, here you can see them dressed in their authentic USO uniforms.
Both ENSA & the USO provided a much needed boost to troops morale during the second world war and they performed in many varied theatres of operation under often dangerous conditions. If you have time then please take a while to browse the interesting web sites that give a full history of both the British & American forces entertainments services.